Budapest, III. district Zápor street 11. A
2017-2020
Our company undertook the execution, technical monitoring and structural design. Prestige Residence was built in a quiet, green area of Óbuda, away from the downtown noise.
Public transportation is ideal and can easily be reached, as several tram and bus lines are within a one-minute walk. Profiting from the outstanding qualities the area offers, Prestige Residence – with its cosy architectural appearance – ensures a peaceful living environment that holds its value.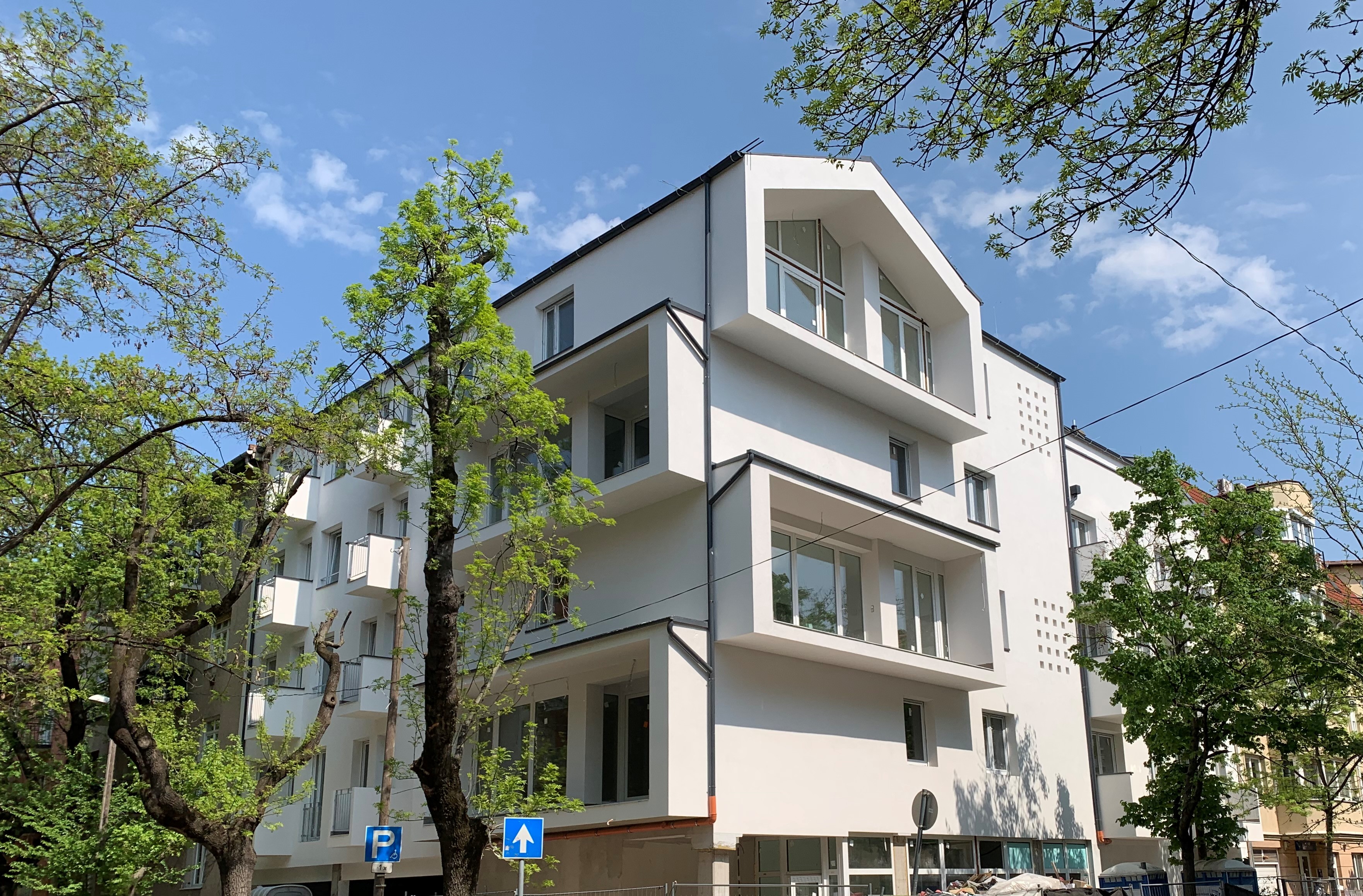 A total of 18 apartments are established on the 4th floor, with their size of 34-69 m2, each of which has smaller or larger balconies or terraces. Taking advantage of the corner plot, the L-shaped building wraps around a patio which connects to the patio of neighbouring buildings, thus creating an extremely spacious sense of space. Some of the apartments can be entered from the hanging corridors, while others from the glass-walled, therefore exceptionally well-lit, stairway.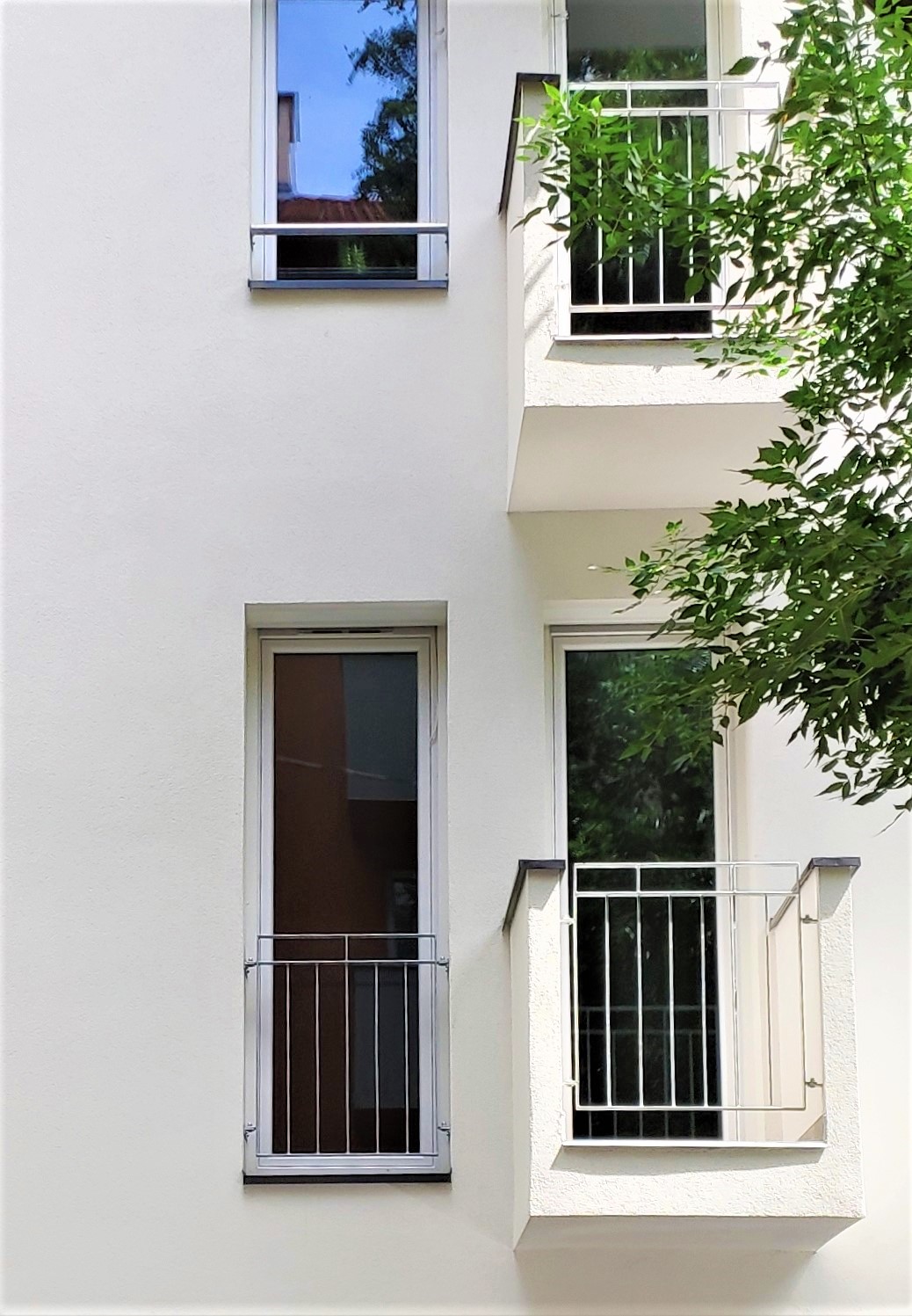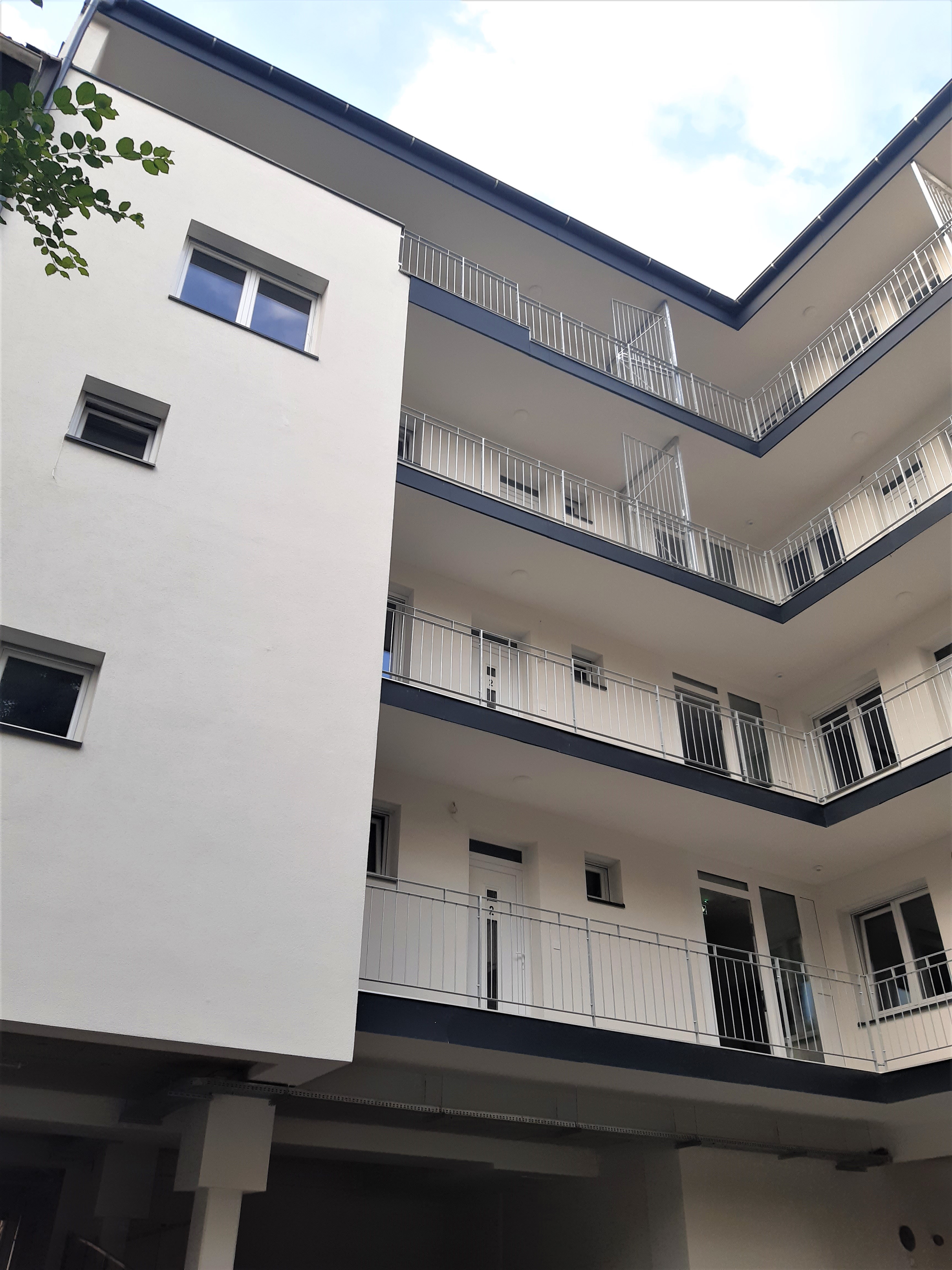 Thanks to another great advantage of the corner plot, the apartments face two directions – south and west –, therefore, the apartments are well-lit with sunlight and are ideal from a ventilation point of view as well. The residents can park their vehicles in their own mechanical garage system which can be opened from the ground floor.
Anyone interested may visit the websiteof Prestige Residence for further information on the project.